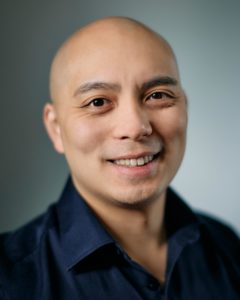 Jeremy Lim is a Canadian composer, music producer, and music director for video games, television, and advertisements.
Blending electronic and acoustic influences, his repertoire runs wide — from dance anthems, to tearful ballads, to grand cinematic scores. His love for narratives drives his approach where meaning and intention always comes first.
Jeremy also works in marketing and photography, granting him a well-rounded approach to the creative process. He loves creating stories, uncovering small details, and helping those around him.
When he's not at his desk, you can find him wandering around town with headphones on blast, fantasizing over his next meal.
For commissions, licenses, or other inquiries, please email me.
For the most accurate quotes and fastest responses, please include as many details (e.g. aesthetic goals, technical requirements, budget restraints, etc.) about your project as possible.
Thank you and I look forward to speaking soon!
[email protected]
Select Clients and Licensees
"Music can make or break any assignment, but it's often a process of discovery. That's why I enjoy working with Jeremy; he's a great collaborator. Sometimes we find the right music quickly, and sometimes it takes greater exploration. He brings great ideas to the table, and can run with direction too. I don't always know what I want until I hear it, and Jeremy consistently gets to great compositions for our clients."
---
"Jeremy's passionate dedication to his craft coupled with his unyielding positive attitude make him an exceedingly painless composer to work with. It is a consistently smooth process working with him, and I look forward to his next collaboration with Power Up Audio."
---
"We worked with Jeremy for our 50th Anniversary video. He was able to create a beautiful piece of music for us using the unique sounds of our presses and equipment. His professionalism and quick service made the process go very smoothly and we are incredibly happy with how it turned out."
---
"Jeremy is an exceptional composer/musician – he is one of my few go-to guys for video game music. To top it off, he's an incredibly humble and lovely person. The dude is destined for greatness."
---
"Living in different time zones, it was always going to be a challenge to coordinate working timings and schedules but Jeremy was ahead of them and his high work ethic ensured that the project proceeded smoothly in spite of a very tight timeline. He approached the project with an enthusiasm and finesse that is seen in professionals and he thrives on delivering a good product each time. Wonderful to work with, and certainly affable and accommodating. Will definitely endeavour to work with Jeremy soon again!"
---
"Jeremy is one of the most positive professionals I've worked with. The team and I had a wonderful time working with him to create music for our VR puzzle game, Gadgeteer. Throughout the entire project, he was responsive, organized, and got along with our team really well. Each revision he made was a step in the right direction which helped shave off a lot of time. And of course, the music he composed was amazing and perfect for our game! I would highly recommend Jeremy to anybody needing original music."